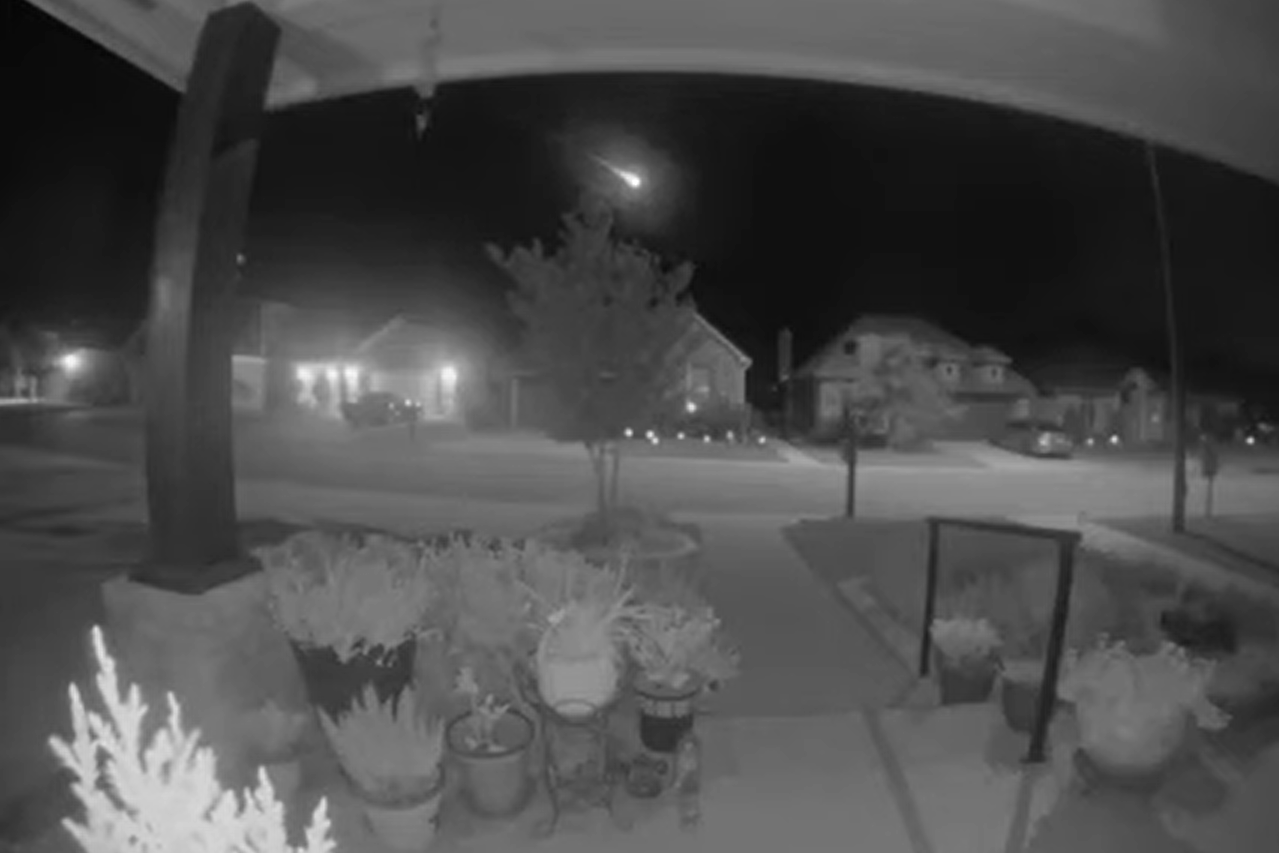 A massive meteor fireball lights up the Houston night sky
They don't call it Space City for nothing. A huge meteor exploded over Houston on Sunday evening, lighting up the night sky before burning up as it entered Earth's atmosphere.
The brilliant display occurred around 10:25 p.m. Sunday when the fireball entered the atmosphere over Cistern, Texas, and ended its flight a few miles west of Austin, according to the 'American Meteor Society (AMS). The nonprofit scientific organization has received more than 200 reports of the phenomenon from Texas, Louisiana and Oklahoma.