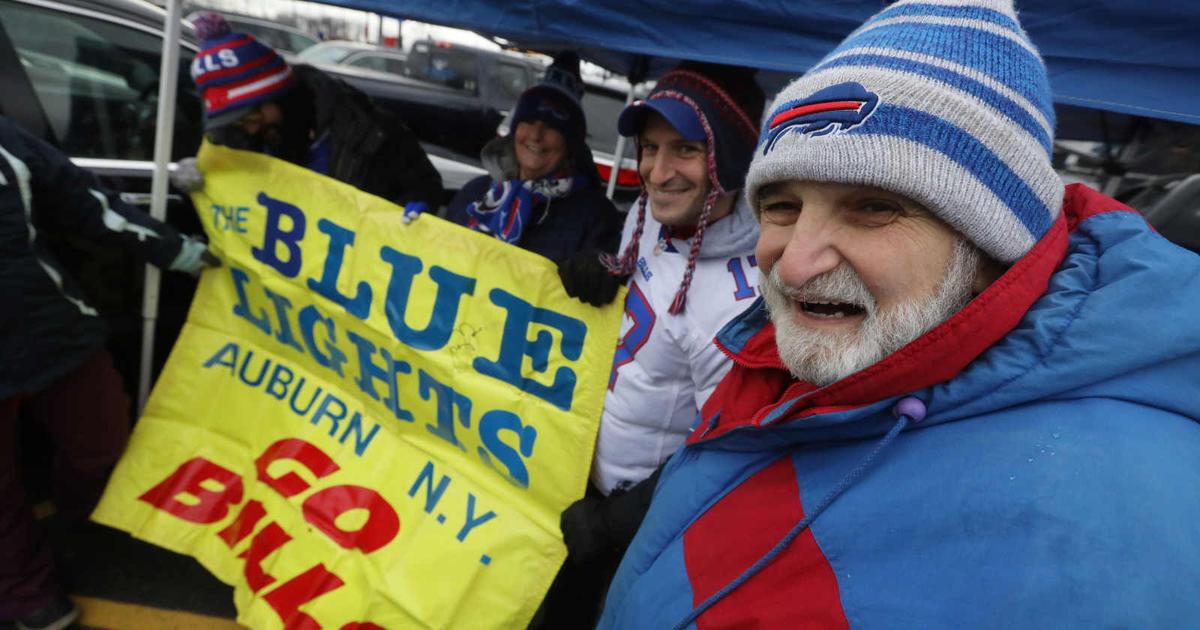 Sean Kirst: The Auburn Blue Lights – a sign of the times at Bills Stadium | Local News
The Blue Lights came together when Sam and his friends were teenagers at the old Mount Carmel High School in Auburn. Guitarist Bob Spadafora said it was his father who suggested they model their name after "Blue Light", a short-lived 1966 TV show starring Robert Goulet. Before long, a band consisting of Giangreco, Spadafora, Mick Savino, John Bertonica and the late Ron Garropy was a hot ticket at proms, parties and many weddings. Their signature track was "I Want to Do It", inspired by Bobby Comstock and the Counts, although Giangreco said, yes, they absolutely played "Shout".
Except for a brief reunion, the group disbanded years ago. While Spadafora said the other Blue Lights were occasional travelers to Bills games, the team was truly Giangreco's obsession. He and Sheila were close with another Auburn couple, Ken and Diane Kudla, who had been regulars since the Lou Saban era, a time when creative banners got a lot of attention. With front row seats along 40, Giangreco had an inspiration.
He went to Roger Button, a sign maker in Auburn, and paid maybe $60 for two signs, one yellow and one white, as smart an investment as an alliance ever made. As Giangreco hoped, countless Bills fans at some point over the years must have wondered:
Who and what were the Blue Lights?
This banner has become a stadium constant. It was on the wall when Jerry Butler, Joe Cribbs and Joe Ferguson led the Bills in 1980 to a big victory over the defending champion Pittsburgh Steelers, and during the 1988 season which was such a breakout year, and for the return of 1993 which remains one of the most electrifying days in the history of football. He stayed there, Giangreco said, until the band finally broke up and signing policies changed.