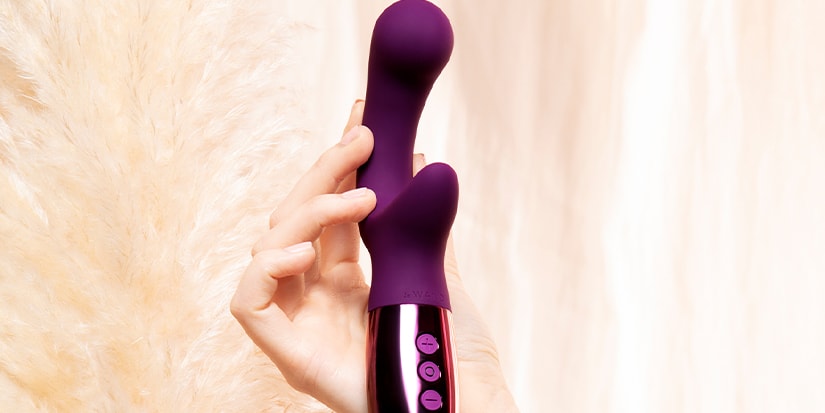 The Wand launches 3 new luxury internal vibrators
The Wand, the brand behind the classic clitoral massager, launches its first line of internal vibrators. Sex toy connoisseurs have reworked two of the industry's favorite toys, the Bunny and the G-Spot Massager, into luxurious pleasure companions, while introducing a new design.
Le Wand's latest offerings include the XO, Gee and Blend, all of which are rechargeable. Ideal for solo and couple play, they feature six vibration intensities and 15 vibration patterns that can stimulate each of the erogenous zones.
The Blend is a luxurious version of the OG rabbit vibrator and makes a great first sex toy. Its dual motors provide clitoral stimulation, while penetrating you or your partner(s) with a strong vibration.
The XO vibrator also provides internal and external stimulation, but unlike the Blend, it can be used both anally and vaginally. If you like all styles of penetration, the XO may be more appropriate.
Gee, the new G-spot vibrator, features a soft, flexible neck that gives you easy access to your pleasure center. Its flat head rests perfectly on your G-spot, giving you that intense, leg-shaking orgasm that The Wand is known for.
Visit The Wand website for your next playmate.